Get an International Phone Number Instantly for Voice & Text
Whether it's for the worldwide virtual presence or just a separate number, Phoring provides you smooth communication service to ensure you can focus on your passions.
Low cost international calling number app
Phoring is a virtual phone service provider that provides you worldwide phone number to add a second phone line to your smartphone. Use your Phoring number the way you use your regular mobile phone number for voice calls and text with a very competitive low rate.
Place Call To
200
+
Countries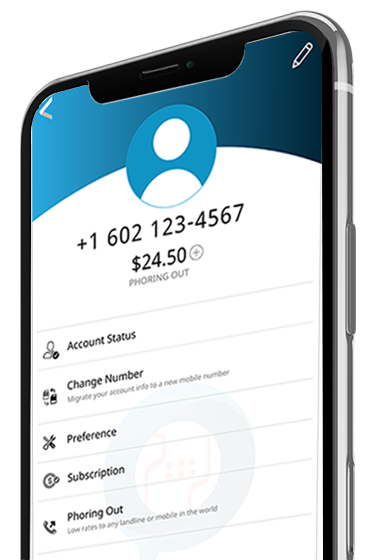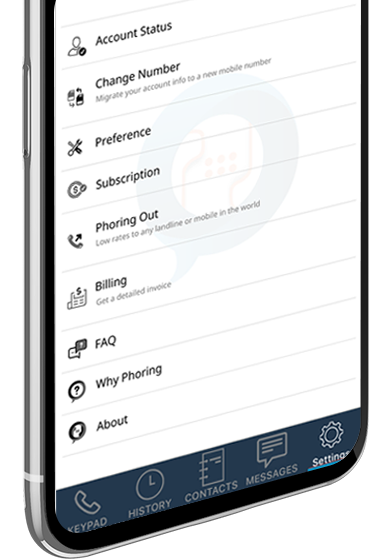 Phoring simplifies your communication, whether your smartphone has access to WiFi or out-of-internet, you will never miss your important calls. Our Intelligent Call Forwarding tools forward your calls to your mobile number automatically when your smartphone is out of internet connectivity.
You can set Do-Not-Disturb (DND) mode when you do not want any business calls but still you will get all the missed calls history in your call history page so that you can call back to your customers later.
Phoring helps to avoid roaming charges when traveling internationally by using WiFi hotspots and enjoy very low international rates.
Powerful But User Friendly
All Phoring accounts come with advanced calling features that connect your callers with your business.
Phoring ensures high grade secure voice and messaging with strong, dynamic and advanced encryption technology.
Pick Your Number, Build Identity
Choose a country and search for a memorable number. Or transfer an existing number from another provider.
Phoring does not save any subscriber's personal information including phonebook on the server.
Never miss a business opportunity. Auto forward call to your mobile when you are offline.
Reliability You can Trust
Phone Numbers are directly allocated by the Regulator in each country. SLAs in many countries.
Subscription Plan
Starting at
$3.99/mo
Pay-As-You-Go Voice & SMS
$1.00 Free Credit on Sign Up
Explore

Phoring as Your Business Phone Service?
With Phoring, it's easy to set up your ideal business phone numbers. You can pick area codes, transfer existing numbers, set up toll-free lines or design your own vanity numbers to share with your customers and colleagues.
SUBSCRIBE TO OUR NEWSLETTER
Get Phoring App Today!


Enjoy your Global Presence in a minute…